Weedeater fará 2 datas na América do Sul em Setembro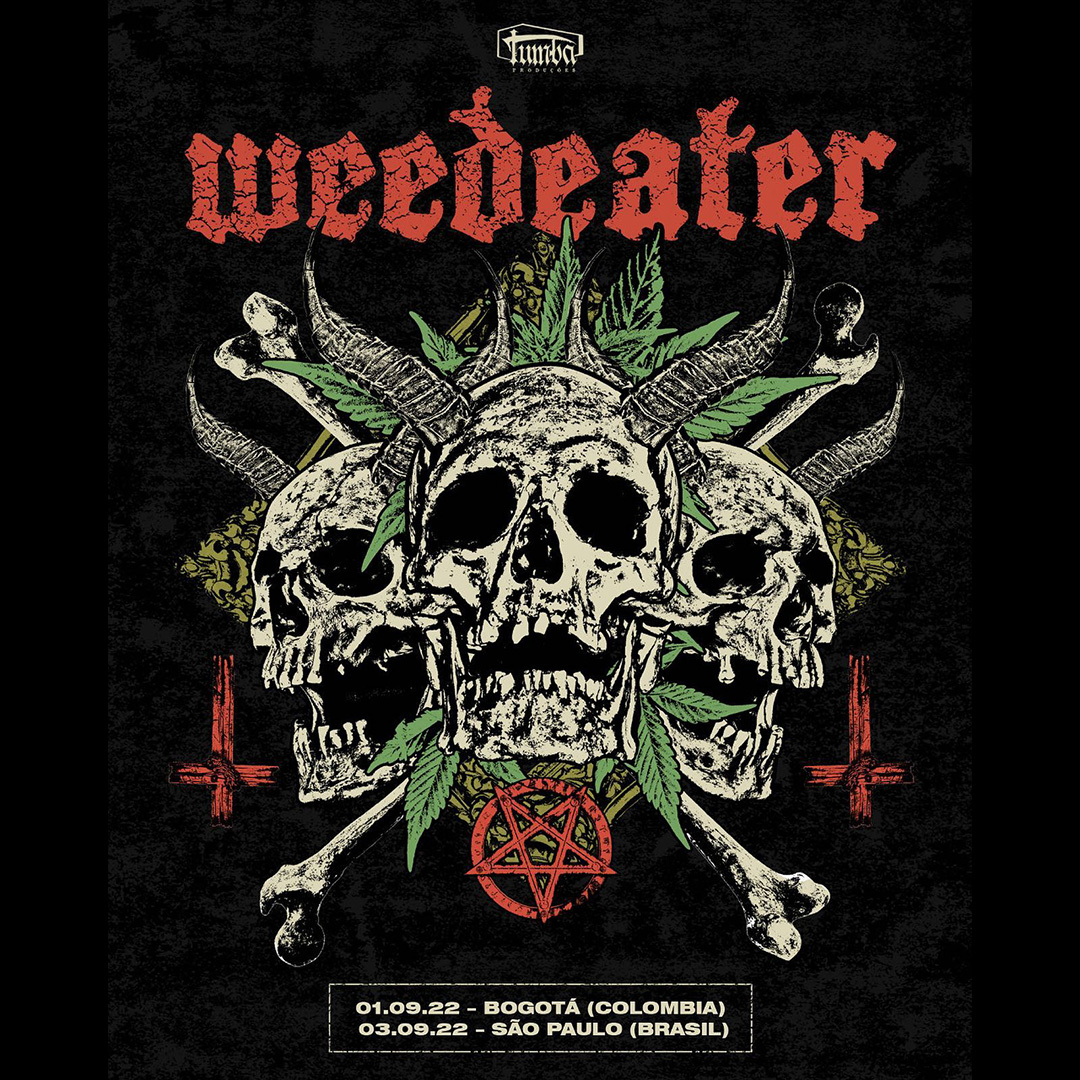 Uma das maiores bandas de Sludge/Doom/Stoner da atualidade, o Weedeater, se apresentará pela primeira vez na América do Sul, em dois shows exclusivos. As datas são:
01.09 – Bogota/Colombia @ Ace of Spades Club
03.09 – Sao Paulo/Brasil @ Setembro Negro Festival
Formado em 1995 na Carolina do Norte, o Weedeater logo despontou entre as bandas do estilo. As letras versam sobre marijuana, viagens mentais e as lutas diárias de seus integrantes. A discografia deles traz cinco álbuns; "…and Justice for Y'all" (2001), "Sixteen Tons" (2002), "God Luck and Good Speed" (2007), "Jason… The Dragon" (2011) e "Goliathan" (2015). E a formação da banda é: "Dixie" Dave Collins (vocal e baixo), Dave "Shep" Shepherd (guitarra) e Travis "T-Boogie" Owen (bateria).